Security Companies that send Spam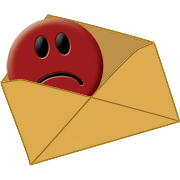 This page is a showcase of computer security companies that epitomize irony in that they have sent unsolicited bulk e-mail (UBE), aka 'SPAM'. Spamming has long been considered to be a plague on the Internet and some of these companies even offer products to help you block or manage spam.
Note: Press releases, announcements or "talk to our expert" type e-mails that were sent to journalists, even to their personal accounts, are not included here despite potentially crossing a line and us having dozens of examples.
2014
2013
2012
2011
2010
2009
2008
2007
2006
2005
2003
2002
2001
2000
Legacy
---