Attrition.org's new shirt on eBay
Sat Jul 12 01:51:13 EST 2008
Attrition Staff
It finally had to happen... we sold out. After all of these years, we finally gave in. It's a travesty: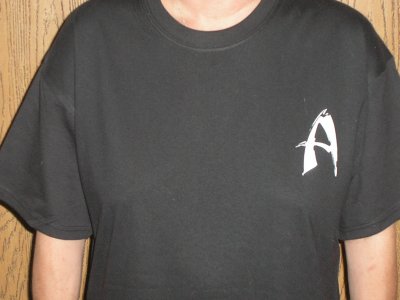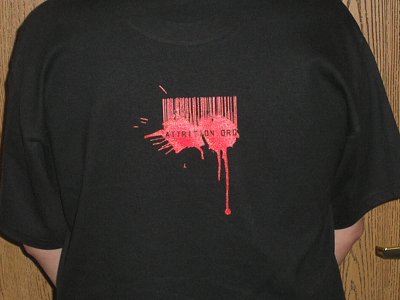 Well, not really. After the last run of Attrition.org t-shirts, we decided to have a little fun and put one up on eBay to see what might happen. The minimum bid is barely above what we spent for each shirt and the shipping and time spent to send to a buyer (if there is one) will barely negate the overall cost. We don't care... it amuses us (do we amuse you? like a clown?).
The shirt itself is XL, never worn, and is best washed in COLD ONLY. For anyone interested, there it is. The promise of a hand-written note from either Jericho or Lyger will stand, but it might be a little "tainted", so we're considering offering an opt-out clause for that one. Seven days, and we'll be lucky to get seven bids, but d2d is away for the weekend so we're hoping to freak him out when he gets back with offers of "10 LARGE" and a German hausfrau.
No, he digs that. Really.
Bids, anyone?
UPDATE: The bidding is over. After a total of 9 bids, the shirt will be sent to the Great White North for a total of $51.00 USD... minus $2.29 for PayPal charges and shipping, which will leave us with about, um... $1.27, which will be donated to this year's DefCon "blow and hooker fund." Thanks everyone!
---