Contest: Design Attrition.org's Next T-Shirt and Win an Old One!
Sun Mar 02 20:51:54 EST 2008
Attrition Staff
A few months ago, we decided to splurge a little bit and whip up some nifty and new Attrition.org gear. The t-shirt idea won out over hats, shoelaces, and bras (d2d's idea), so Lyger was tasked (by Jericho, of course) with designing, purchasing, and distributing said shirts. There were two points to consider during this process: the shirts themselves had to be decent quality (no 80's rock concert crap for us) and the design had to, well, not suck. A quick trip to ShirtMagic later, the following demo was produced: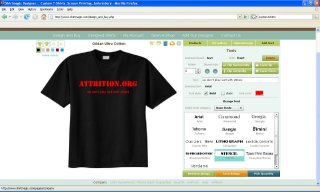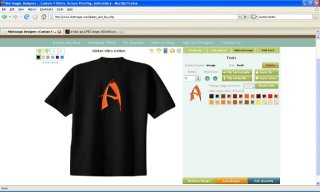 For those who can't see it, the front of the shirts simply says "ATTRITION.ORG" with a caption of "we don't play well with others" underneath, while the back features the Attrition logo found on our visual page. Met with staff approval, we dipped into our heroin and hooker fund (which had recently been replenished by Lyger due his "early withdrawl" at last year's Defcon) and made the order. Twenty shirts were purchased and distributed to Attrition staff members... except for two.
After the initial hand-out, we found that we had an extra shirt in two different sizes: large (L) and extra large (XL). Apacid, of course, wanted to light them on fire so he could inhale the resultant smoke, but we had Cancer Omega give Apacid some fresh smoke from the barrel of his guns. Instead, we've decided to offer the shirts to you, our (usually) friendly site visitors, in the form of a contest: design our next t-shirt, which we would like to have ordered and distributed BEFORE Defcon 16, and we'll send you the remaining two shirts from our initial order, plus the one that you design. By the way, they *are* real: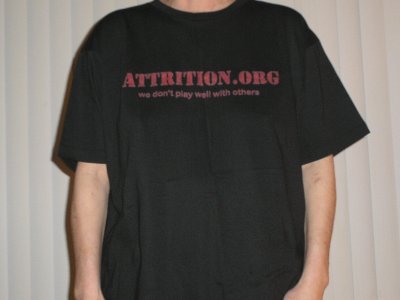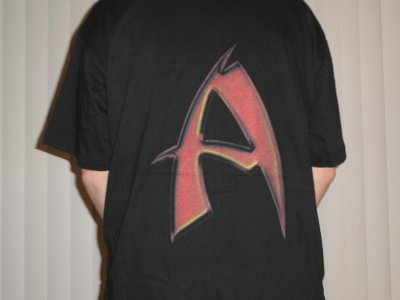 Notice that the back logo is a bit larger than we had originally intended, but we're blaming Lyger (as usual) for that little snafu. In general, the shirts are comfortable, 100% cotton, and can survive at least one trip through a washing machine. So, if you have a little time, interest, and some general art design skills, send us your ideas in a format we can easily download and manipulate (JPG preferred) before June 1, 2008. If we dig your design for both the front and back, we'll send the shirts to the address of your choice. In the event of a tie where we prefer one person's front design and another person's back design, we'll send one shirt (old and new) to each co-winner. Please specify your size preference in your original submission (remember, we only have one L and one XL).
Most importantly, be creative! There's nothing that says the design has to be politically correct, although we would like to be able to wear them in public without getting kicked out of a restaurant or strip club. Something that would get us kicked out of our workplace or a federal building is perfectly fine though. Really. Give us something distinct like woot! and we'll give you a shirt. Whaddya think about that? Mail your ideas to staff@attrition.org
Finally, apologies to any of our friends and other cohorts who didn't receive a shirt from the original pressing. At about $20 a pop, we couldn't include everyone we know, but if there's enough demand, we'll consider making another batch as long as everyone interested can cover their own costs for production and shipping.
---