Artist: Tricky
Album: Maxinquaye
Released: 1995
When jericho and I decided to start this section we decided we would try and stick with more obscure bands. Tricky doesn't really fall into that category as many R&B/Hip-Hop fans are familiar with them. Despite this I feel obligated to review this CD regardless. If I were stranded on an island with only 5 CD's this would be one of them. ;)
Although I really hate to categorize music, Tricky falls under the heading 'trip-hop' along with Portishead, Sneaker Pimps and Morcheeba (expect a review on some of them in the future). I was never into this genre of music until I caught Tricky live at Lollapalooza: It changed everything. Tricky's music is very dark and brooding which appeals to me.
Of the 4 CD's Tricky has put out to date, Maxinquaye is definitly the best. First off, for those of you new to Tricky, the band is composed of two vocalists, Tricky and Martina (who has an incredible voice). They have shared the responsibility for vocals except for the forthcoming CD Juxtapose which apparently will not feature Martina.
I love every track on Maxinquaye but there are some that stand out. "Ponderosa" which is sung mainly by Martina with Tricky doing some backing is one of my favorites. The combination of Martina's sultry voice and Tricky's mellow beats create a very appealing combination. "Black Steel" is a remake of the Public Enemy song and is covered very well. I think Chuck D would be proud. 'Pumpkin' is a dark brooding song that I cannot get enough of. "You Don't" is a track peppered with a regae sound making it stand out.
Even if you have never listened to 'trip-hop', I encourage you to give this CD a try. Listen to it more than once before making a determination as the unconventional mix of beat and vocals stands out in a wave of obnoxious top 40 you may be accustomed to. As long as you have an open mind to new types of music I believe you will find this one will really grow on you.
Comments to punkis[at]attrition.org
---
Other Tricky Resources
Apocalypse: Tricky
Tricky FAQ
Lyrics
Official Tricky Site
Other Reviews
Rolling Stone
CMJ New Music
Get Tricky
amazon.com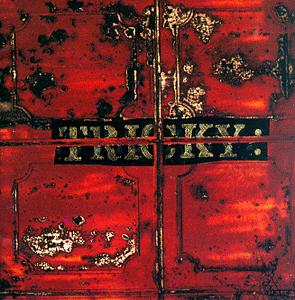 ---