Artist: Staind
Album: Dysfunction
Released: April 14, 1999
After playing countless gigs and releasing independent albums since late 1995 Staind finally has an album released nationwide. Staind is a very original band that is hard to compare with any other. You could say "Cold" compares somewhat to them, however they are still so different. It is definitely not an easy thing to do when it comes to comparing Staind with another band.
With depressing lyrics such as "I force myself through another day - Can't explain the way today just fell apart like everything" but yet angry lyrics such as "You can feel my anger, you can feel my pain, you can feel my torment" Staind definitely can switch moods quickly. One minute it can be very depressing and slow, the next minute the guitars can be heavy and lead singer Aaron can be screaming words such as "suffocate!"
As the rock scene continues to grow with bands such as Korn, Deftones, Coal Chamber, Limp Bizkit I have a feeling Staind will be one of the bands left out but should not be forgotten. Dysfunction is definitely an album I would suggest to anyone who really gets into music. I suggest sitting down and listening to Aaron's amazing vocals along with the guitars of Dysfunction from beginning to the end.
Although I have not caught them live yet, it will definitely be something I am looking forward to in the near future.
Comments to mindphasr[at]attrition.org
---
Other Staind Resources
Staind Home Page
iMusic Rock Showcase: Staind
Facts, History, Tour Dates
UBL: Staind
Get Staind
Staind: Dysfunction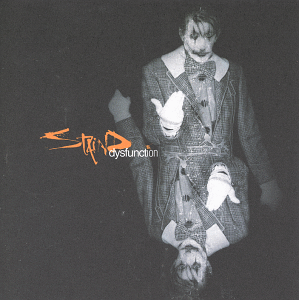 ---