ZoneAlarm slammed for scarewarey marketing
2010/09/20
John Leyden


ZoneAlarm has run into criticism from its customers for using scary pop-up warnings as a marketing tactic designed to persuade users to purchase the paid-for version of its personal firewall.

Users of the free version of the ZoneAlarm firewall are confronted with a "Global Virus Alert" about "ZeuS.Zbot.aoaq" containing a link to buy the paid-for security suite, which contains an anti-virus scanner component developed by Kaspersky Labs.

Users confronted by the warning might easily think their system is infected, although Check Point maintains otherwise.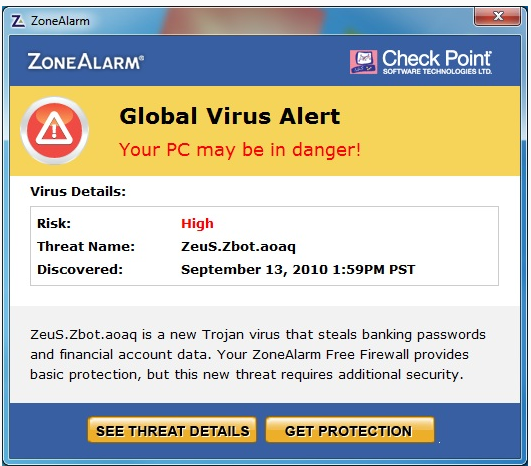 Some users have criticised Check Point, which markets ZoneAlarm, of copying the tactics of scareware scammers via the campaign, which has prompted a minority of users to uninstall the product. Users have taken to ZoneAlarm support forums to criticise Check Point over its "pushy" marketing tactics.
[...]
---