Yahoo leaks its own private key via new Axis Chrome extension
2012-05-24
Joshua Long
Yahoo has just released a new browser for iPad and iPhone, dubbed "Axis," along with corresponding extensions for desktop versions of Chrome, Firefox, Safari, and Internet Explorer 9.
The new browser is supposed to tightly integrate search with web browsing and has a built-in feature to synchronize one's mobile and desktop experience.
While that might interest some, there's far more interesting news for those interested in computer security.
In a move which is likely to take away some of the shine from the new product's launch, Yahoo mistakenly bundled its private key inside the Chrome extension version of Axis.
Oops.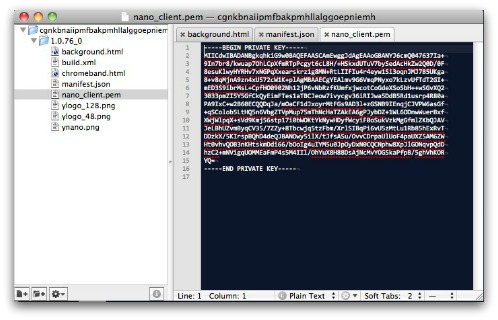 [...]
---