Gregory D. Evans Profits Off Defamation
Wed Dec 1 04:38:57 CST 2010
HackerGearOnline.com, an e-commerce site run by Gregory D. Evans and LIGATT Security has made bold claims about its popularity and sales:
June 15, 2010 Press Release:

".. has become an international sensation.."

"As a result of recent sales growth and high product demand, HackerGearOnline.com has become globally recognized."

November 22, 2010 Press Release:

".. launched [..] in April 2010 becoming an instant success."

"We expect that HackerGearOnline.com will generate over 33% of LIGATT Security sales by the end of this year," comments Gregory D. Evans, CEO of LIGATT Security International.
If we are to believe Evans, the site is selling a considerable amount of merchandise and generating profit for LIGATT Security International. As of November 30, 2010, the site is attempting to profit off of defamation though. The recent addition of a shirt labeled "I Am A Racist HACKER" along with a picture of Chris John Riley is clear-cut defamation. With a price tag of $19.95, Evans is profiting off activity that is considered illegal in many countries and seventeen of the United States. This shirt and statement against Riley stem from Evans' claims that Riley called him racist names, something Evans could and would not produce the evidence for when asked repeatedly by journalists.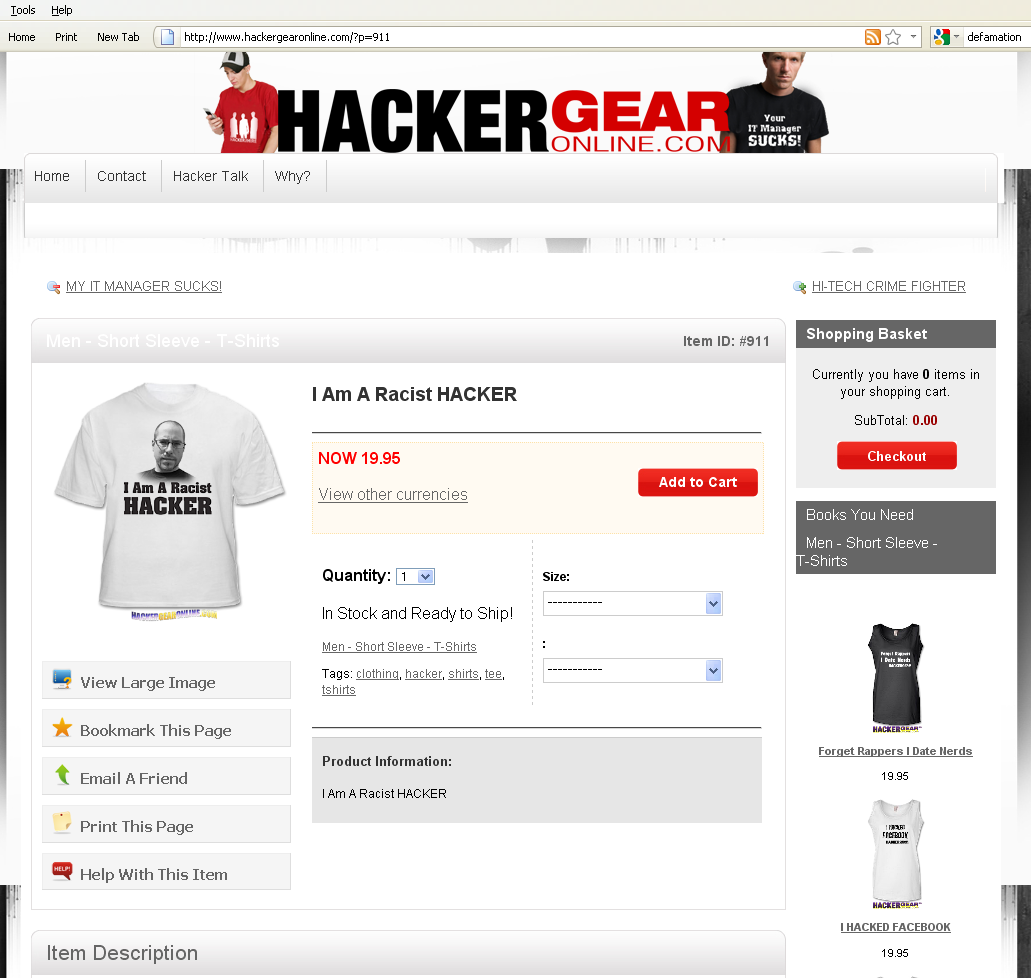 ---