Gregory D. Evans Ignores Equal Employment Opportunity Laws
Tue Jun 22 16:39:49 CDT 2010
On the LIGATT Careers page, Evans has posted an opening for a Personal Assistant with "purposely misspelled words". The position demands the person be a college graduate, be on call 24/7 for "our CEO" (Evans) and have an "excellent physical presence".
The posting also says that if the candidate has young kids at home that requires a babysitter, is senstive and soft spoken or has a quick temper, you should not apply. The finale comes at the end, where Evans says "Email resume and picture".
Several aspects of this job posting set Evans up to violate Equal Employment Opportunity laws. First, by telling candidates with young kids that require babysitting the position "may not be for [them]", he is effectively discriminating against sex. Requiring that a candidate not have young kids, or kids that require attention, is not a lawful job requirement. Second, asking for a picture of a candidate would certainly set LIGATT up for a lawsuit should an applicant be rejected. The only thing a picture can do is allow an employer to discriminate based on sex, age, disability, race, pregnancy (kids) or some other attribute protected by law.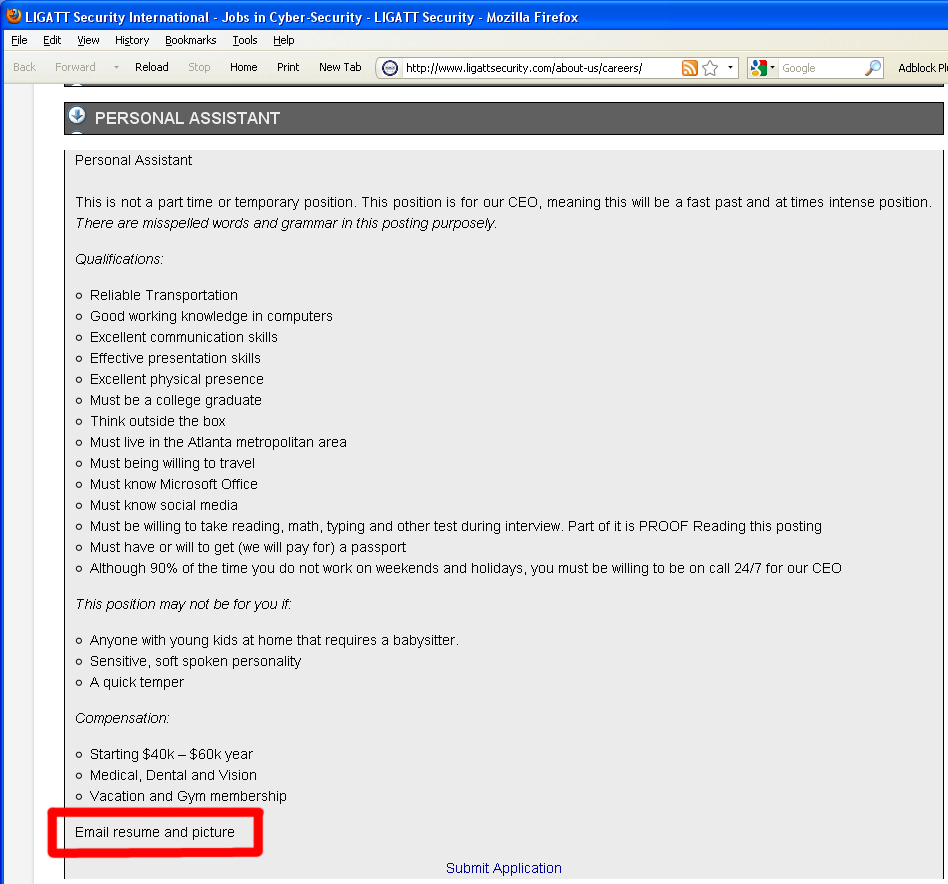 ---