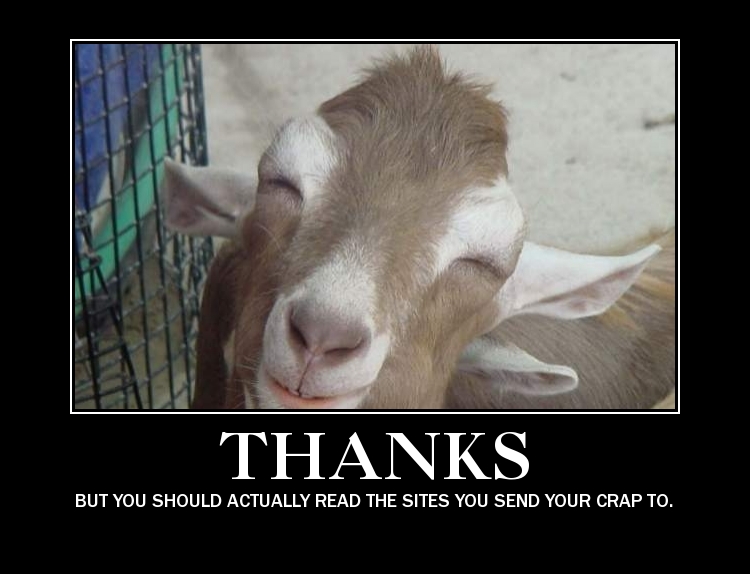 ---

From: Daniel Meyers (seo@forexeasystems.com)
To: webmaster[at]forced.attrition.org
Date: Thu, 19 Aug 2010 15:09:03 +0300
Subject: Link exchange request to attrition.org

Dear Webmaster, Daniel from ForexEASystems here. I wanted to drop you a line to 
compliment your site:

attrition.org

Nice layout, good information, good resources. I was looking at a few different sites
for financial related information and I definitely thought yours was one of the best. 
As our web sites are topic related but don?t compete, exchanging of links would be a 
mutually beneficial arrangement.

To make sure the links will appear 100% natural to search engines we would link from 
our financial related information website http://www.financialinteractive.com/ (PR2, 
DMOZ listed, 12 years old domain) to your website and would request a link from your
site attrition.org to our website: www.forexeasystems.com

ForexEASystems was founded in 2007 and develops high end forex trading systems. The 
website is also a great knowledge resource for traders with large number of articles 
and provides lots of information about forex strategies, basic guidelines, money 
management many other forex related themes.

If you are interested, please add your link here: http://financialinteractive.com/new-partner

Then you will be given instructions on how to reciprocate our link after submitting 
your link to us.

We would be also interested in paid advertisement on your site. I realize that there 
are sometimes fees involved in such placement of text links so feel free to name your 
price. Any other cross promotion ideas are welcome as well.

Just drop me a line.

Best Regards

Daniel Meyers from ForexEASystems.com

Email:seo@forexeasystems.com

AIM: meyersdfor

Skype:seo_forexeasystems

ICQ: 618063083, 435268826

To unsubscribe or change subscriber click Unsubscribe.



From: lyger (lyger[at]attrition.org)
To: Daniel Meyers (seo@forexeasystems.com)
Cc: staff@attrition.org
Date: Thu, 19 Aug 2010 07:30:31 -0500 (CDT)
Subject: Re: Link exchange request to attrition.org


On Thu, 19 Aug 2010, Daniel Meyers wrote:

:  Dear Webmaster, Daniel from ForexEASystems here. I wanted to drop you a line to compliment your site:
:
:  attrition.org
:
:  Nice layout, good information, good resources. I was looking at a few different sites for financial 

:  To make sure the links will appear 100% natural to search engines we would link from our financial 

Financial information?  How do you figure?

Oh, never mind, I remember now...

HEY OTHER ATTRITION STAFF ASSHOLES, REMINDER: NO MORE "GUNS FOR DRUGS"
UNLESS WE'RE ALL IN ON IT, OK?

That is all.  Thanks for the reminder, Daniel.

Oh, and no links.  That's almost as lame as spam.

Lyger                                   ^^ irony ^^


---