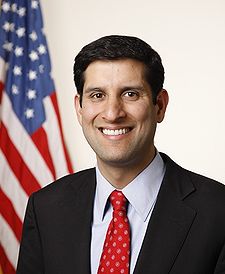 Charlatan Watch List: Vivek Kundra August 12th, 2009
Vivek Kundra, the United States Chief Information Officer (CIO) appointed by the Obama administration, appears to have a questionable past including unverified claims of higher education and a work history that suggests he is not qualified for the position. John C Dvorak wrote an extensive article on August 12, 2009 with his findings and concerns. He has since updated the article with proof that Kundra holds one MS in Psychology from the University of Maryland, but still cannot find any proof of Kundra having a degree in Biology as claimed. Kundra's masters is apparently from the University of Maryland University College, not the University of Maryland. Regardless of his education credentials, Kundra's professional career does not show any real involvement in a technical field, certainly not enough to warrant the US CIO position.
The piece below was written by John C Dvorak, not attrition.org. However, it brings up several questions that should be answered given Kundra's position.
---
http://www.dvorak.org/blog/2009/08/12/special-report-is-us-chief-information-officer-cio-vivek-kundra-a-phony/
Special Report: Is US Chief Information Officer (CIO) Vivek Kundra a Phony?
Published on August 12th, 2009
Posted by John C Dvorak in Politics, Technology
Is US Chief Information Officer (CIO) Vivek Kundra a Phony?

This is the sort of question you might ask after trying to actually verify his supposed MS in Information Technology from the University of Maryland, College Park campus. The registrar has no record of it. After initially posting this article the degree has cropped up apparently at the nearby University Campus in 2001. This was found by Nextgov.Com. But his degree in biology has yet to appear as his record shows a degree from College Park Campus for Psychology and nothing more.

I have queried the White House for clarification and still have received no response. The internet has answered the MS question. But other issues remain. Regarding a number of interesting and questionable facts, most in regard to Kundra~Rs bio. The most ridiculous is his assertion that he was formerly a CEO of Creostar. While records for this company are hard to come by a small Dun & Bradstreet service did turn up the following information: there was indeed a Creostar in Arlington, VA. It was founded in 2004 with the contact being Vivek Kundra. The last record for the company (online) showed sales of $67,000 with one employee ~V apparently Kundra, the CEO.

In fact the only job that I could find within the various Kundra bios was that of a Sales Manager and/or a VP of Marketing at a software firm called Envincible. It was sold in 2004, the same time Kundra set up Creostar. Envincible was a small security software company that sold to Exostar. Note how Kundra used a similar name with Creostar.

Most revealing is a bio of Kundra that was redacted from the Washington, DC municipal site. Luckily it was archived by the web sweeper Archive.org. In that bio Kundra added even more icing to his University of Maryland career saying he served as an adjunct faculty member at the University of Maryland, teaching classes on emerging and disruptive technologies.

[..]
---