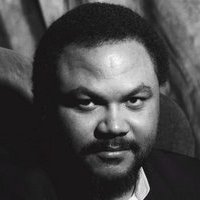 Martin Leufray III
Responsible for "commercialization of TCP/IP and the technical infrastructure of the commercial Internet"
Thu May 3 16:55:55 CDT 2012
On May 2, 2012, an email to an EarthLink alumni group by Martin Leufray III [LinkedIn, FaceBook] was made public on Vertical Sysadmin. The email contains a pretty wild claim that Leufray was responsible for the "commercialization of TCP/IP and the technical infrastructure of the commercial Internet". Reading his entire email, it is clear that not only is he mistaken about that claim, he is way off on many other claims.
Many points of Leufray's article have been debunked on a dropsafe thread, in which some notable names chime in on the claims. Based on the replies, here are a few points that illustrate how Leufray's claims are bogus:
The claim that "AT&T used to own all the phones in the whole world" is easily refuted when you consider that AT&T is a US company, and was broken up into the "Baby Bells" in 1984. Further, BT (British Telecom) has an extensive history that included operating in 170 countries, something AT&T never did.
His claim that "In 1990, only the government, universities and commercial labs were operational members of the Internet" is also easily refuted by looking at a variety of companies that were operating on the Internet during that time. Symbolics (15-Mar-1985), Sun (19-Mar-1986), and MITRE (10-Jul-1985) are three examples. Lotus (1988-07-15) paid for a provisioned T1 line from BBN in 1989, just like a university would. Even by 1988/1989, services like Netcom and CompuServe were offering limited Internet access.
According to one reply on the thread, an employee of AT&T in the 80's "was involved in transitioning AT&T's UUCP-based dial-up and X.25 internal networks to TCP/IP over Frame Relay" that connected them with universities and other companies. This was many years before Leufray's claims.
Another reply points us to RFC 1041 that covers 3270 data stream support within the Telnet protocol. The reply expands on this saying "companies had realized that a DOS or Windows PC with a 3270 emulator was a much more flexible and cost-effective approach to mainframe application access than a hardwired 3270 cluster. Some of the early PC TCP/IP vendors - NetManage and Distinct come to mind - specialized in this area, and they were selling to Fortune 500 corporations, not just research labs."
A colleague also points out that UUnet was founded in 1987. The company created a TCP/IP backbone that was initially used for both email and netnews feeds. Under the name AlterNet, they started selling IP connectivity in 1990. In 1991, they joined the Commercial Internet Exchange (CIX) which linked together many commercial IP providers.
Worldwide, early users enjoyed FidoNet, a system that let them email and share content between BBSs. By 1989, FidoNet also had a gateway that allowed reading and posting to Usenet. Tim Pozar (et al.) created one of these gateways and shares a little of the backstory.
These are just a few points that show how ridiculous the claims of Leufray really are. As noted on the thread, one has to wonder why Leufray never moved his archived emails from mag tape to a more reliable media over the years. Given his bragging about being the "world's best network architect", one would assume that he is a bit more savvy.
One final thought, courtesy of Dominique Brezinski, that shatters the illusion of Leufray:
The Internet was commercialized not only when commercial companies were connected to it, but also the second you had to pay to access it.
---